Tripadvisor Certificate of Excellence 2019
ATICO Fakhreldin Group is proud to announce winners of Certificate of Excellence and Hall of Fame 2019 It is with great honor that AlQasr Metropole Hotel, Copas Central and Yoshi have won a Certificate of Excellence 2019, while Fakhreldin, Wild Jordan Center, Vinaigrette have earned Certificate of Excellence 2019, Hall of Fame, which was created to honor those businesses that have earned a Certificate of Excellence for five consecutive years. Tripadvisor awards top-rated hospitality businesses the Certificate of Excellence annually. The Tripadvisor Certificate of Excellence is one of three prestigious awards that give bragging rights to hotels, restaurants, and attractions.
Ms. Heba Abu Koash interview
Corporate Marketing Director, Ms. Heba Abu Koash interview on Royal channel, about Christmas activities at AlQasr Metropole Hotel.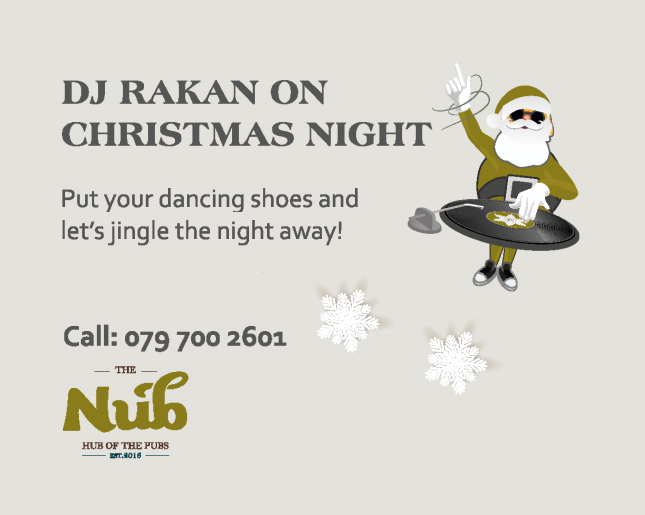 25 December 2019
DJ Rakan on Christmas night at the NUB

Put your dancing shoes and let's jingle the night away!

Call: 079 700 2601
25 December 2019
Christmas feast at Trattoria with entertainment for you and your little ones

Spend your Christmas lunch with your loved ones at our appetizing 4 course meal open-buffet !

Entertainment: Live violinist
Kids activities: Face painting, hair braiding and creative arts & crafts

Price: 27.5 JDs ++
Call: 0799063601

21 December 2019
Sushi making at Vinaigrette

We are giving you the chance to make your own sushi with our very own
Chef Michael, Head Sushi Chef at ATICO Fakhreldin Group.

The course will include:
History of sushi | Preparing rice sushi at home | Preparing different kinds of maki
How to roll maki at home | How to treat the rolls with care

Time: 11 am - 2 pm
Price: 35 JDs (incl.)
Limited seating
Call: 06 5666 140 ext 4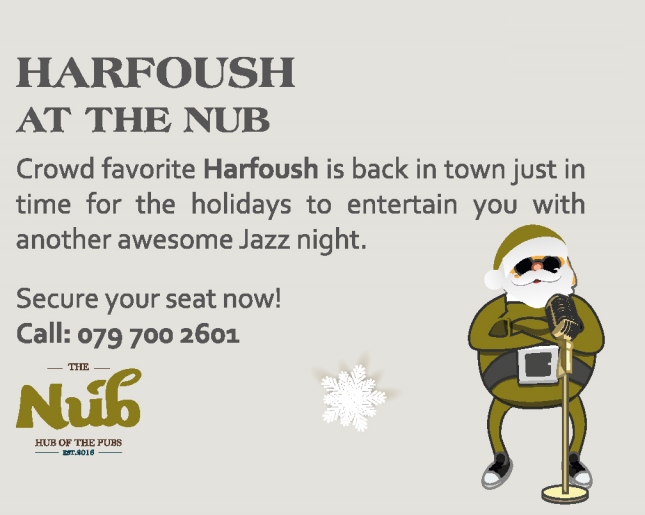 20 December 2019
Harfoush at the NUB


Crowd favorite Harfoush is back in town just in time for the holidays to entertain you with another awesome Jazz night.

Secure your seat now!
Call: 079 700 2601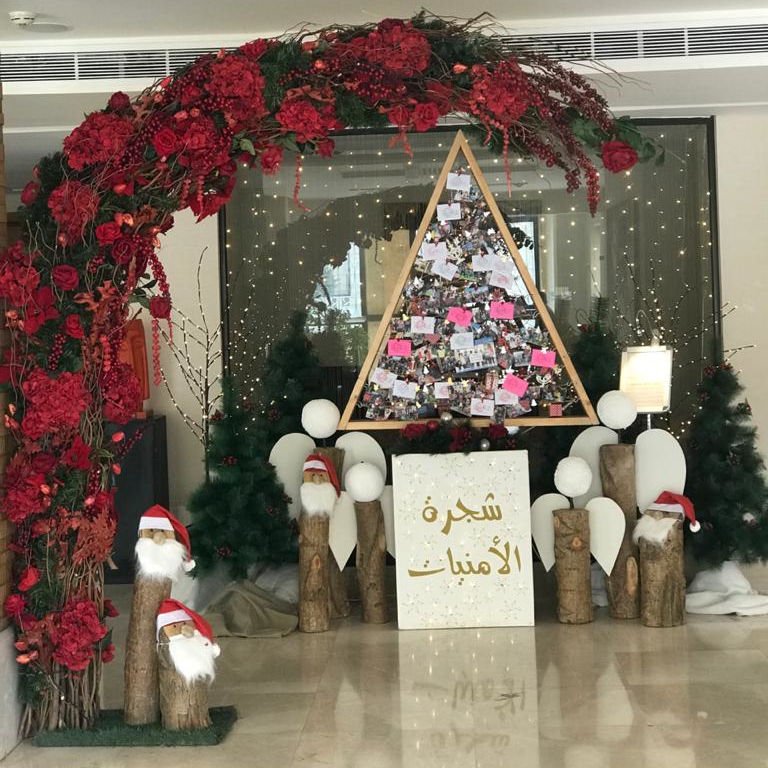 Wish Tree
Wish Tree Initiative for the 5th consecutive year
For the fifth consecutive year and due to the great success of the previous years, ATICO Fakhreldin Group launched its famous "Wish Tree" at AlQasr Metropole Hotel, Fakhreldin, Ren Chai , Yoshi and Wild Jordan Center. Each tree was filled with letters hand written by young boys and girls from the SOS Children's Villages from Amman, Irbid and Aqaba, with their hopes and wishes. Generous customers replaced their letters with various donations to make dreams come true!

ATICO Fakhreldin Group's Santa and helpers will visit each village and hand them their gifts, with healthy meals from Kebab Express. The 'Wish Trees' bought together an opportunity for ATICO Fakhreldin Group to enhance its sense of corporate social responsibility and engage its loyal customers towards a worthy cause. It is a strong obligation towards the community that gives it the drive to create and develop ideas to support and help various foundations.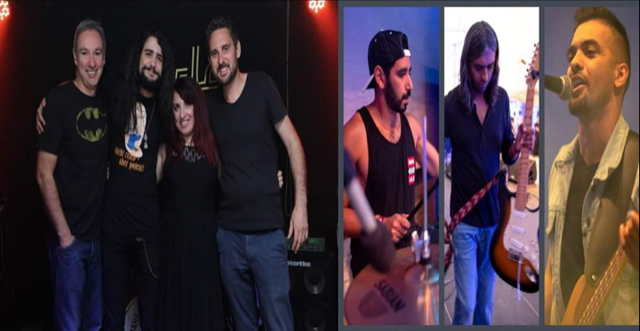 11 December 2019
The Triplet Code performing live.

Passionate about blues and rock, band members Abdelrahman Ghabboun – Bass/Vocals, Mahmoud Tayyem – Drums, Vivek Ayer – Guitar are young aspiring local artists who were formed in February 2019

The Qyard Garden Tent Menu
The Qyard Garden Iftar The Qyard Garden Iftar, at AlQasr Metropole Hotel, offers an assortment of International delicacies from top Chefs, including Arabic, Italian, Chinese and Japanese. Ask for Cooperate offers and private functions 0797377799 Buffet Prices: 27JD++, (below 10 years 14JD++)
Don't miss out on our Happy Hour weekdays until the end of June!
ATICO Fakhreldin Group hosts special orphan Iftar at The Children's Museum, Amman ATICO Fakhreldin Group is regularly involved with passionate commitments to contributions, which benefit the service of the local communities. It is dedicated to effective corporate belonging, which is based on charitable giving and this year was no different. ATICO Fakhreldin Group, held a very special charity Iftar for the orphans from Camp Al Hussien and Camp Al Mahatta at The Children's Museum, Amman. It was a very exciting event, which engaged the children in an exceptionally delightful time as they enjoyed the fun educational exhibits that allowed them to engage in mind joggling activities and many educational games. The children enjoyed the Ifar so much and were pleased to receive presents as well.
Happy Independence Day from ATICO Fakhreldin Group
Vinaigrette offers lunch, Iftar or dinner. Don't forget about our Hungry Hour everyday from 5 p.m.- 7 p.m. For more information call: 0797711177
he Nub & The Qyard showing Champions League game on June 1st 10 p.m.
Happy Eid Fitr from all of us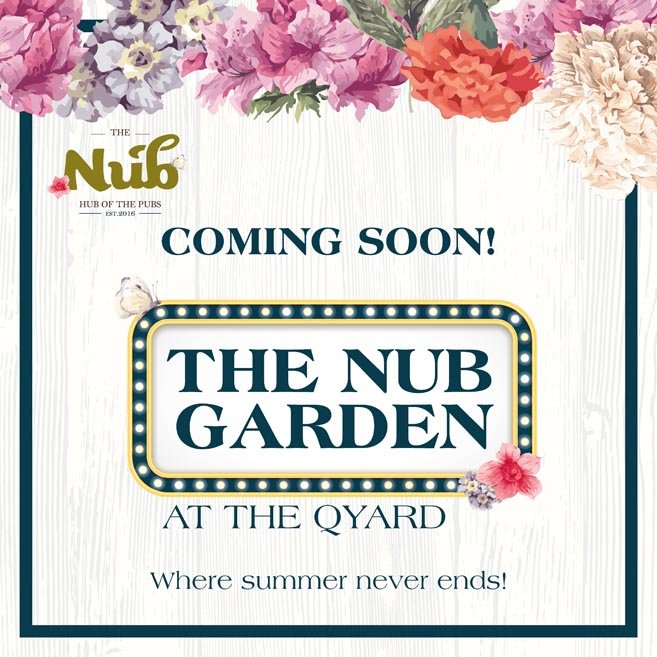 ATICO Fakhreldin Group Team Sahra The build up has been so exciting and arrangements were buzzing in preparation of a fun filled night. The Social Committee, put together a wonderful sahra at The Qyard Garden, which celebrated all our great team members on Thursday 30th, May. The special Ramadan night staged special talents (ATICO Got Talent), quizzes, live entertainment and lots of delicious food of course! Valuable gifts were handed to those who won with many other surprises. Everyone enjoyed a glorious time!
Happy Father's Day from all of us!
CONTEST TIME!!!! You've seen The Nub characters in many of our videos and it's time to create their names, especially now that they want to chill at The Nub Garden! Win a 50JD voucher from The Nub and help us chose names for them. Winner will be announced on Sunday! 3 2 1 Go!🚥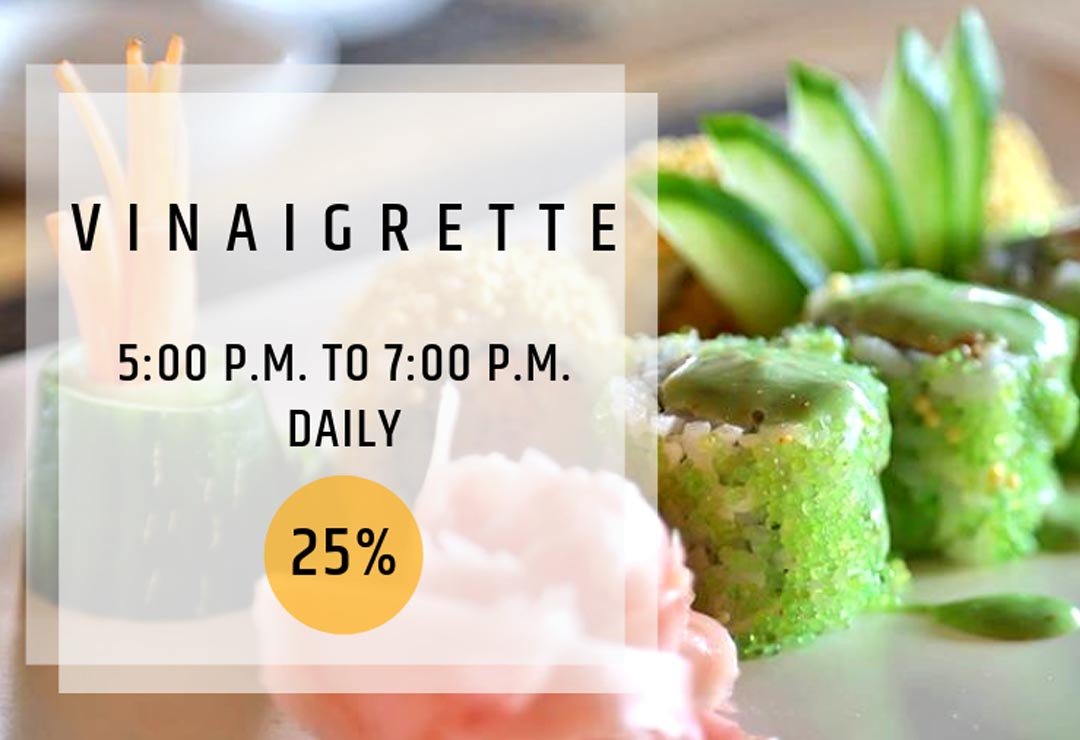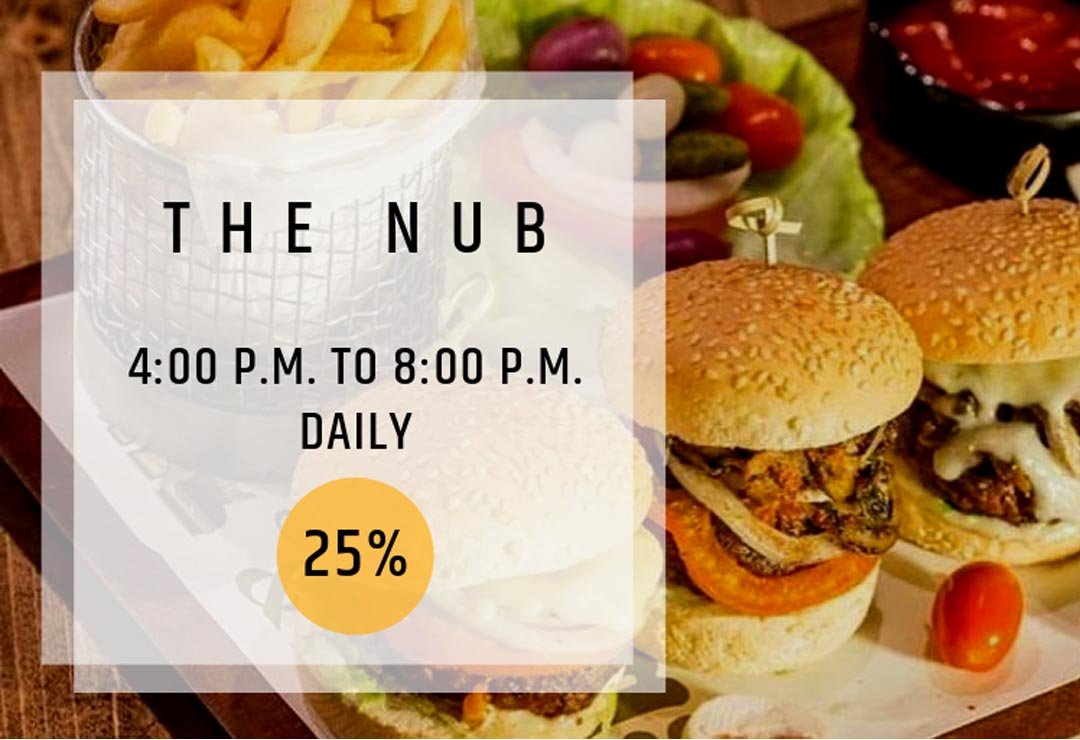 Check out our NEW summer garden venue!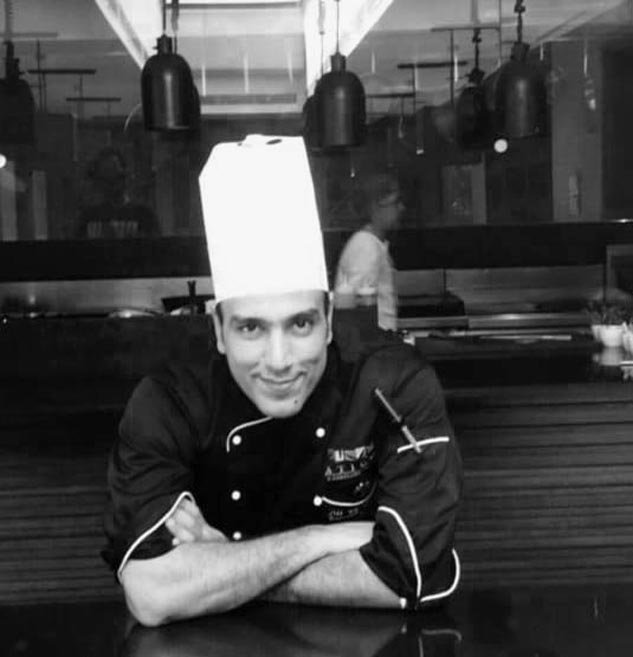 Welcoming our new Executive Chef for AlQasr Metropole Hotel
Allow us to welcome and introduce Chef Ali Atat, who has had an acclaimed and extensive career regionally. Chef Ali will help modify menus and create news ones while meeting all necessary quality standards. He will also take command of guest remarks, daily food costs while directing and coordinating with the kitchen. We are confident we will only be moving forward with Chef Ali, as we foresee him as a great new addition to our family!
Enjoy your special Summer Cocktails at The Nub Garden
Don't forget our Happy & Hungry Hours daily 4 p.m. – 8 p.m.
Vinaigrette, AlQasr Metropole Hotel, offers Bento Boxes for your home or office
Chef Ali introduces new items for Vinaigrette, AlQasr Metropole Hotel Pic Vini.
Vinaigrette, AlQasr Metropole Hotel, featured in; 8 Cafes And Restaurants With Magical Views In Amman
https://www.thisisamman.com/en/1050
The Nub Garden Happy Hours daily 4p.m. - 7p.m.
The Nub, at AlQasr Metropole Hotel, has recently closed its indoor outlet and opened outdoors. It offers a very unique garden experience. Enjoy the NEW Happy Hour timings this August. The Nub Garden offers great service, wonderful bites and above all The Nub spirit!
Happy Hour offer is: 50% off drinks between 4p.m. – 7p.m, daily.
ATICO Fakhreldin Group supports the campaign "لا تستهين بالنقطة"
'Don't underestimate a drop', is a new awareness campaign spreading all over the social media platforms instigating a movement towards the effect of water wastage in Jordan. It aims to initiate methods in order to prevent or minimize water waste it in Jordan.
ATICO Fakhreldin Group Leadership Courses
The new Leadership Courses, held once a week and given by expert Eng. Bashar Shweikeh from Telecom & Control Systems Dept., NEPCO, aim to enhance, develop and accelerate the development of top management personnel. Through these practical, interactive and comprehensive approaches the team will learn to motivate their teams and influence them to adapt to challenges and to help them accelerate the organization's growth and development. The Managers were given courses in; Leadership skills, Business Writing, Email Etiquette, Phrases used in business, Coaching, Mentoring and Communication Skills.
Everyone at ATICO Fakhreldin Group wishes you a happy Eid Al Adha